RV Insurance and Camper Insurance In Orange Park, St. Augustine, Ponte Vedra Beach, Nocatee, Jacksonville Beach, FL, and the Surrounding Areas
At Insuracana, we provide personalized service and quotes for a range of car insurance needs, including RV insurance, camper insurance, truck insurance, and more in Orange Park, St. Augustine, Ponte Vedra Beach, Nocatee, Jacksonville Beach, FL, the surrounding cities, and throughout Florida.
Are you tired of the endless runaround when it comes to insurance? Frustrated by impersonal call centers and big-name insurers who seem to care more about their bottom line than your needs? At Insuracana, we're here to change the game. Say goodbye to the hassle and hello to hassle-free insurance with Insuracana.
RV Insurance – Personalized Service
You Can Count On
When you choose Insuracana, you're choosing a team of dedicated insurance professionals who genuinely care about you. No more navigating through a maze of automated menus or speaking to different representatives every time you call. Every time you reach out to us, you'll speak with the same independent agency team who already knows your story. We believe in building lasting relationships with our clients and understanding your unique insurance needs.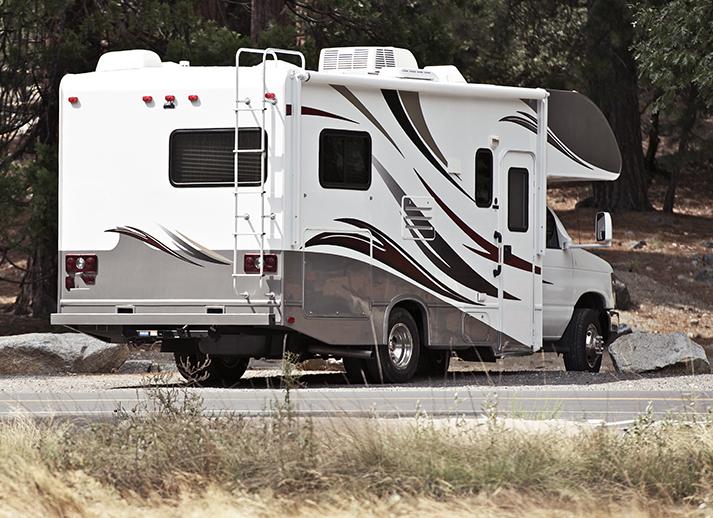 Fast, Simple, and Straightforward Quotes and Coverage
Insurance doesn't have to be complicated. At Insuracana, we simplify the process for you. Our experienced agents will guide you through every option when it comes to quotes and coverage, ensuring that you have the protection you need without unnecessary complexities. We value your time and strive to make the insurance process as fast, simple, and straightforward as possible.
Car Insurance, Truck Insurance, Camper Insurance and More
Comprehensive Protection for All Your Vehicles
Whether you're hitting the open road in your RV, exploring the great outdoors in your camper, or simply commuting to work in your car or truck, we've got you covered. All Florida drivers must comply with state laws regarding coverage minimums for car insurance, including bodily injury, property damage, uninsured motorist, and personal injury protection. Our dedicated Insuracana agents will find you personalized quotes with top-notch coverage for all your favorite vehicles.
Confidence on the Road
Whether you're traveling through Orange Park, St. Augustine, Ponte Vedra Beach, Nocatee, Jacksonville Beach, or anywhere else in Florida, we've got your back.
Don't settle for impersonal insurers who treat you like just another number. Trust Insuracana for the personalized service and insurance solutions you deserve. Contact us today for your RV insurance, camper insurance, truck insurance, and car insurance needs in Orange Park, St. Augustine, Ponte Vedra Beach, Nocatee, Jacksonville Beach, FL, and the surrounding areas. We're here to make insurance easier for you.
Recreational vehicles require various insurance coverages to protect against potential risks and liabilities. The specific coverages you need can depend on factors like your RV's type, usage, and state regulations. Here are the top 10 insurance coverages commonly needed by RV owners:
Liability Coverage: This coverage protects you if you're at fault in an accident and someone else is injured or has property damage. It can cover medical bills, repair costs, and legal expenses.
Collision Coverage: Collision coverage pays for damage to your RV in case of an accident, regardless of fault. It's essential for repairing or replacing your RV if it's damaged in a collision.
Comprehensive Coverage: Comprehensive coverage covers non-collision-related damage, such as theft, vandalism, fire, or storms. It's important for protecting your RV from various risks.
Uninsured/Underinsured Motorist Coverage: This coverage safeguards you if you're involved in an accident with a driver who doesn't have insurance or doesn't have enough coverage. It can help cover your medical expenses and property damage.
Personal Injury Protection (PIP) or Medical Payments Coverage: PIP or Medical Payments Coverage can help pay for medical expenses resulting from an accident, regardless of fault. It can be crucial if you or your passengers are injured.
Roadside Assistance: RVs can break down on the road, and getting them repaired can be costly. Roadside assistance coverage provides help with flat tires, towing, fuel delivery, and more.
Full-Timer Coverage: If you live in your RV full-time, you may need specialized coverage that includes liability and personal property coverage similar to a homeowner's policy.
Vacation Liability: This coverage provides liability protection when you park your RV at a campsite or vacation spot. It can protect you in case someone is injured while on or around your RV during your trip.
Contents Coverage: If you store valuable personal belongings in your RV, such as electronics, appliances, or personal items, contents coverage can protect these possessions in case of theft or damage.
Emergency Expense Coverage: If your RV is damaged while you're on a trip, emergency expense coverage can help cover the costs of accommodations, food, and transportation while your RV is being repaired.
Remember that insurance needs can vary based on the type of RV, how you use it, and your location. It's essential to discuss your specific situation with an insurance agent who specializes in RV insurance to determine the right coverage for your needs.